From July12 - 15, the School is aimed at young people in all of South America interested in the EoC
Comunion, Creativity and Passion for a New Economy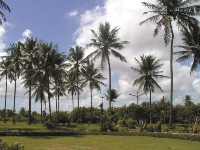 This is the title of the EoC School for young people and new entrepreneurs that will be held this upcoming July 12 – 15, at the Mariapolis Santa Maria, Igarassu-PE in Brasile, for all the South American nations.
The aim is to offer information and training to business people who are interested in the Economy of Communion as an alternative, in a new way of doing business both individually and in the economic sphere.
In addition to the plenary sessions with experts such as Luigino Bruni (from the Sophia University Institute and the University of Milan-Bicocca, Italy), there will also be workshops, a visit of the Ginetta Cagliari Industrial Park and cultural evenings to mutually get to know each other.
The program and further information will soon be posted. For now, make sure to mark this event on your calendar!