Day of Economy of Communion at the Center in Mariapolis Ginetta
Working in communion, is it possible?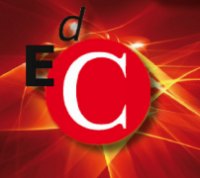 19 May 2012, 9:30 AM
Centro Mariapoli Ginetta
Rod. Bunjiro Nakao, Km 47
Vargem Grande Paulista - SP

It is with great joy that we invite to participate the Day with Entrepreneurs on 19 May at the place where 21 years ago the EoC project was born, Mariapolis Ginetta. It is for anyone who is interested in knowing more about the Economy of Communion project.
We hope to find many of you on this occasion. We are certain that the difficulties and obstacles will be overcome and rendered as "precious tokens" in building this Day which, we hope, will be a "moment of God" for all of us and a concrete response to the aspirations of all those who want a more just and fraternal society.
For more information, see invitation