The 3rd day of the EoC PanAsian Congress was focused on "Principles and Business Practices of Eoc Firms"
by Jose Aranas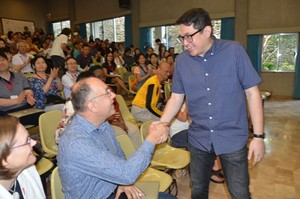 Tagaytay, May 27, 2016 - Today in the EoC PanAsian Congress, we have a well-known Senator in the Philippines in the person of Bam Aquino who emphasized that inclusive growth is a moral imperative. He is the chairman of the Senate Committee on Trade, Commerce, and Enterpreneurship and the Committee on the Youth. His talk dealt with the Government as an enabler of social businesses. As a senator, he has put in place more policies so that the wealth of the nation would be distributed in many parts of the country.
Immersed in the empowernment of Small Medium Enterprise (SME), the senator had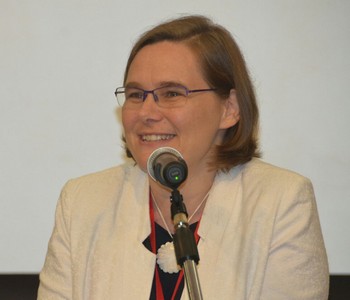 passed bills for this cause just like the Go Negosyo Bill, requiring regions and cities to have a business center that will help the common people to start their small businesses. He was able to give concrete examples of sustainable businesses to show his point making his discourse very engaging and down to earth.
The next speaker was Dr. Anouk Grevin, of the University of Nantes France who emphasized some principles which are distinctive charateristics of EoC companies: EoC companies look at people with a special kind of trust. It sees people with much optimism, recognizing with new eyes their inherent gifts. EoC companiies are producers of communion. Grevin quoted Chiara Lubich as once saying that poverty is a problem of lack of communion... of fraternity. In answer to this, EoC enterprises in her terms supply and produce communion where societies need it most.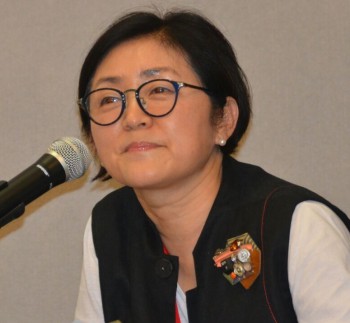 Her talk was followed by inspiring experiences of successful EoC businesses: from Korea, Amata or Kim Mi Jin shared about the Samsumidang group, a nationally-known pastry maker that has received many awards and recognitons both from government and the Catholic Church; Mr. Lawrence Chong CEO and Co-Founder of Consulus Consultancy from Singapore who expounded on the paradigm of unity as a business method for innovation and success; and Ms. Teresa Ganzon, managing director of Bangko Kabayan, with 60,000 bank clients and has now focused on providing banking services through micro-finance with more than 11,000 clients.
In the afternoon, the congress participants had an on-site visit to the different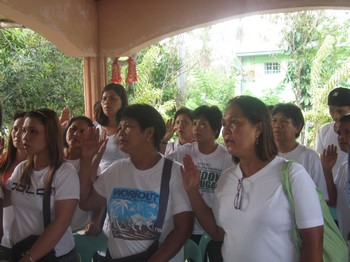 microfinance centers of Bangko Kabayan in Batangas, a two-hour ride from Tagaytay, passing through zigzagging roads with the panoramic view of the Taal lake and Volcano and vast fields of farm lands. After the visit, the participants shared their impressions about the on-site visit. Many were impressed by the familiarity and professionalism, solidarity and co-responsibility, and discipline and accountability among the members of micro-finance groups. Luigino Bruni from EOC international commission shared his thoughts after visiting once again Bangko Kabayan. "It was clear for me that there is no opposition between free gift and contract.... to love is also to ask ... the dignity of asking people is also important... we can love using contract as there are lots of gifts in people... in the world... "

See photogallery