These days Benedetto Gui is in Buea, Cameroon to attend the EoC conference organized by CUIB.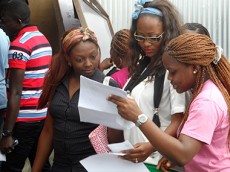 CUIB (Catholic University Institute of Buea) is a university in growth, boasting the title of "The Entrepreneurial University". For some years CUIB has shown a strong interest in the Economy of Communion project, so much as to make mention of it in its logo showing two hands closing in together, in a significant way.
From 9 to 13 February, on the initiative of the Rector, Father George Nkeze, there will be a Conference about the EoC. Representing the International Commission of the EoC, Benedetto Gui is currently in Buea. He tells us: 'In an essay on the vision of the business world that is presented in the Business School of Catholic Universities, Father Nkeze observes how the vision of the Economy of Communion is in tune with what's called M'bangsuma – by the Cameroonian population – a conception of personal and social life that emphasizes spirituality, solidarity, inter-relatedness and the spirit of family – which is found among various other African peoples, albeit with different names.'
At the conference there will be an initial session that is open to all, and then it will continue for 4
days with about eighty participants, mostly students of CUIB. The program includes lectures, testimonies by entrepreneurs (both live and via internet connection) as well as group work.